ENROLL IN
ALL-ACCESS

NOW AND GET...
  Immediate and Lifetime access to all presentations

 On-demand access anytime you need it via app (with podcast track)
 Exclusive industry guide of "we wish we had these when we started" supplies
 Two NEW Ebooks: Favorite tools and top tips for success from our visionary speakers
  Two exclusive LIVE Q+A sessions with Michael and speakers
  Fast-Track Workbook to detail your notes and profit plan
Give yourself the gift of education.
When you invest in the All Access Pass, you get...
Lifetime access to the 37+ summit masterclasses, tool tips, and more!

Sure, you can get a lot during the three days of the live event. But you'll kick yourself later, asking, "What did they say about...?" or "Who was that supplier?" or, "Oh, now that X happened, we could do..." 

Over 30 hours of training and Q+A!

You get lifetime access to the speakers' contact information as well for follow-up.

The All-Access Pass comes with these valuable additional features and bonuses
Exclusive Summit Workbook
This Quick Start Guide gives you the key takeaways from each presenter, plus space to take notes from each session.
You get step-by-step worksheets to assess and plan for your value-added business!
The Exhaustive Value-Added

Industry

Resource Guide
Want to get started with Value-Added but don't know how to get set up and who to trust?
Finding the right resources can be a challenging, expensive, and time-consuming task!
We've scoured the internet and put together an exhaustive list of 60+ suppliers on everything from classes, to supplies, to tools, and more!
We continue to add new suppliers as they become available!
Essential Tips for Starting your Value-Added Business
We asked our speakers the exact advice they wish someone had told them when they started, the biggest thing they have learned along the journey, or what would make the biggest difference if they had to do it over again. Grab the sage advice from 30+ speakers as they share their wisdom.
Essential Tools for your Value-Added Journey Ebook

We asked our expert speakers what tools they couldn't do without, and boy, did they dish! Get the lowdown of the tools, software, and resources these visionaries use to make a difference in their communities and thrive! 
Summit Mobile App
Download the app and listen on the go!
After you've set it up, there is no need to re-login every time. Just click and start watching your favorite talks!!
Two Exclusive Live Q+A Sessions During the Summit
Want to ask our speakers questions?
Join two exclusive VIP Q+A sessions during the event. If you can't make the live session, you'll have an option to pre-submit questions. And, of course, they will be recorded for lifetime access as well.
Exclusive Strategy Session with Your Host, Michael Kilpatrick
Having owned and operated several businesses in the farming space, Michael has extensive hands-on experience with what it takes to build and grow a farming business.
He speaks at national conferences and has consulted with farms across the US.
Michael also runs his own farm (with value-added products), the Farm on Central. He not only "talks the talk" but he also "walks the walk"...in work boots.

In this strategy session, Michael will lay out the blueprint for what it takes to start your business.
Participants will also break up into small groups to share feedback on value-added business ideas. This is an amazing opportunity to meet and collaborate with your fellow farmers and business owners.
 
What if you could bring in an extra $1000 a week from your backyard or vacant lot?

Could you...
Provide joy and healing for your family and community though doing something you love?
Fulfill your dreams by working on your terms and your schedule?
Build a lifestyle you love and a business you're proud of?
Know you are part of a higher calling, a movement of passionate entrepreneurs seeking to change the status quo, and work towards a better food system?
Like Curti

s...



Curtis shares how building a lifestyle farm has allowed him to take six weeks off every year through stopping, figuring out what was important with his life, and making changes. Some of those include on-farm education, an Airbnb, and a pizza club, which has become one of the most anticipated events for their team and community!
Like Anna Maria

...



Anna Maria built a business teaching herbalism and permaculture with her husband and young son. As an accomplished herbalist, she also started a community-supported herbalism membership, where she shipped an herbal box each month to her customers.
Like Ruby

...



Ruby started giving away her pickles until her friends refused and started handing her money. Then she started selling at the farmers market, and her business blossomed! Her business has now grown to employ her and her partner. They have weathered two wildfires and a cross- country move! She's passionate about farmers earning what they're worth and showing how she can get up to 3x for her products with good branding!
You deserve more.
According to the USDA, over 90% of the food dollar winds up going to processors, marketers, and retailers.

And now, more than ever, is the best time for farmers to start producing clean, nutritious food for our communities and bypass the system.
That's why we created this summit - from farmers and artisans, for farmers - to learn how to make more from their farms with less work.
At our farm, we started down this road when we had an abundance of cucumbers. With my mom's recipe, we spent the afternoon shoving them into jars with garlic and dill. 
Then we realized we had created a product we could sell for several months and also triple our profit.
That's what we want for you.
We want to see farmers relaxed, spending time with their families, enjoying their farm, and knowing they are feeding their communities amazing food, providing educational experiences, and being respected and valued.
LIFETIME ACCESS to 30+ Expert Trainings

on everything from starting and growing to scaling your value-added farm business. You'll return to this valuable training at

every stage of your business! (Value $597)


The

Free Summit Mobile App for watching or listening on the go (Value $50)

Exclusive  Summit Workbook

that walks you through the entire Summit, with

key takeaways from each presenter

and your

Value-Added Business Planner

(Value $47)




Essential Tools Ebook

-

advice from our speakers on what they couldn't do without

(Value $27)

Value-Added

Business

Strategy Session with Michael Kilpatrick to jumpstart your Income-adding business (Value $197)

Tips for Thriving Ebook- Our speakers share what they wish they had known with they started, and how its helped them thrive now! (Value $27)
The Exhaustive Industry Resource Guide with over 60 different vendors providing everything from further training, to supplies, equipment, labels, packaging, done-for-you services, and more! (Value $197)

Exclusive LIVE Q+A with speakers and the ability to pre-submit questions if you can't attend live. (Available in All Access as a recording after the event.)

(Value $197)
Over $1269 in value for just 
$197
 Grab All-Access today and learn how
these farmers are thriving in uncertain times
The Thriving Farmer All Access Pass is 100% risk-free!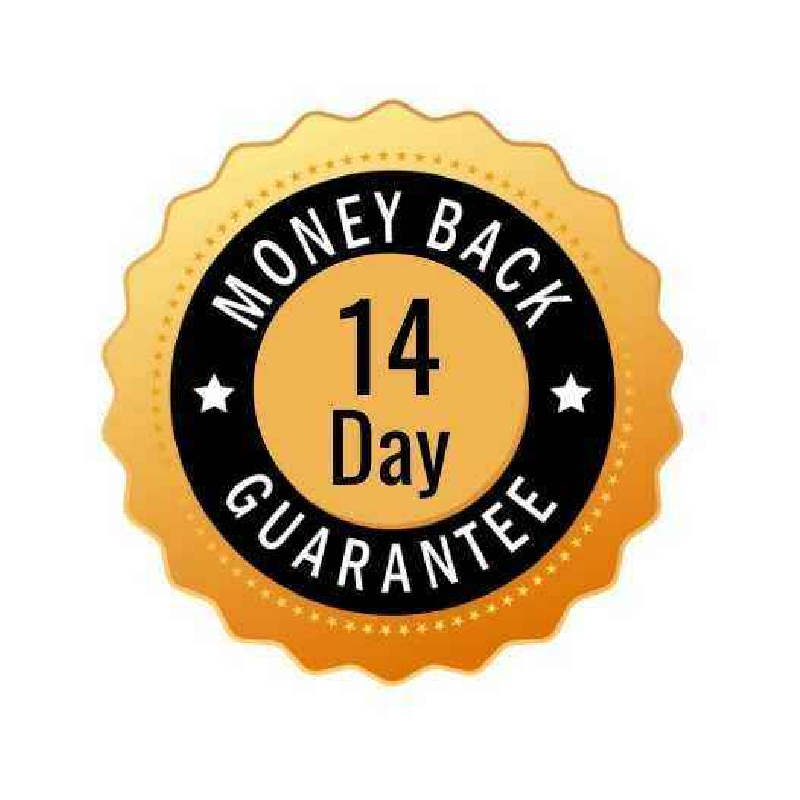 We're passionate about helping you implement income-adding ideas in your business because we have seen and experienced the difference it makes for farmers just like you. 
And that's why we want to make it a no-brainer decision for you to go through the content, start implementing the ideas in your business, and experience the transformation for yourself.
Hundreds of people like you have invested in our products over the years. I'm confident that you'll be thrilled. On the small chance this doesn't work for you, just send us an email within 14 days of purchase, and you'll receive a FULL refund.
No hassles. Simply email: hello@growingfarmers.com
Take full advantage for 14 days and see for yourself.
"I bought the package. It has been answering a lot of questions for me."
Maximizing your farm's value doesn't have to be so hard.



Get lifetime access to the presentations, and learn from the experts today!
DAY ONE
Is Value-Added for you? Where do you start?

You'll hear 'the big picture story' of leaders in the value-added space. Learn the mindset behind adding more income to your farm, how to find your niche in the world of value-added, and secrets for how to come up with new ideas!
DAY TWO
What are specific value-added products and processes you can use to create profit?

Deep dive into specific income-adding strategies for your farm with step-by-step instruction. Learn how to profit with foraging, process mushrooms and herbs,  host pizza night, and so much more! The entire day is packed with training on adding more income to your farm!
DAY THREE
What are innovative ways to promote, fund, and market your  products?
Once you've picked your product, it is time to grow your business! Learn how to stack revenue streams, turn your customers into raving fans, take stunning product photos, and fund and scale your business efficiently!
Learn from experts in every area of value-added production!
Harmony Harvest
Finding Your Value-Added Passions
PolyFace Farm
Why Every Farmer Needs to be Value-Adding to Add Income in These Uncertain Times
My Digital Farmer
Grow Your CSA and Increase Your $$ with Add-On Shares
Dormouse Farm
Finding the Sweet Spot for Value-Added Meat and Dairy
Millsap Farms
Creating Community With On-Farm Pizza Night and Hospitality
Going to Seed
Going to Seed: Simple Ways to Get Started With Saving and Selling Your Own Seed
Soda Farm
Promoting Healthy Solutions for Marketing Herbal Products

Backyard Nourishment
Building Bouquets that Feed the Body and the Soul
GroCycle
The Rapidly Changing Landscape for Mushroom Products

Rise 'N' Swine Farms
Bootstrapping a USDA-Inspected Butchery
Forts Ferry Farm
How Two Chefs Started a Farm and Created an On-Farm Eatery
Providence Hill Farm
Creating Value with Every Aspect of Your Business
The world's top value-added experts share their secrets with you!
What will your business look like by using their best advice? 
Simple, easy, income-adding activities you can get started with right in your backyard!
How one farmer is easily making over $500,000 on just one acre, and the simple products that anyone can make  that help him achieve this.
The many different and innovative ways you can sell your your products to consumers: Farmers markets, festivals, marketplace, online, and more!
Types of  products you can develop once and reap the benefits from for decades afterwards!
How value-added products can be healing and therapeutic, especially in this challenging season in the world.
Why people buy with their eyes, how to visually market your  products, and tips from a professional food photographer on how to take stunning photos.
What to consider when choosing which products and ideas to focus on...and the critical mistakes to avoid when starting and growing your value-added business!

Which flowers you can use to prepare floral and herbal teas and tinctures, and what the flavors of plants can tell you.
A no-maintenance way to easily add income to your farm through year-round RV traffic.
How to create on-farm experiences that have folks leaving raving reviews and what sets them apart from poorly attended farm tours.
What it takes to run a farm as your sole income and how to know if it's the right fit for you to kick your 9-to-5 to the curb.
How to start your own farm co-op that supports your farming community, provides more value to your customers, and keeps them shopping week after week, year round. 
The top products and enterprises that are behind highly profitable businesses - and the secret to maximizing your farm income!

Tips for packaging and branding to maximize your sales potential and get customers raving about your brand.
Joel Salatin will share the inside scoop on the income-adding trends that will set you apart in 2023.
How some are getting 6-figure grants to grow their business, and how to know if you are a good fit for this government program.
Why fermenting, drying, and freezing provide optionality for crops to give you a much greater sales window.

How to easily review the numbers and make sure your ideas are profitable, and how to identify problem financials.
How to work with your family and still enjoy your business and your life!
Four different ways farmers are funding their enterprises and how you can get started in as little as a week!
---
Support our non-profit mission to train 100,000 farmers by 2025!